We feel that our 31 day tour with so much included is the best value for a South Pacific tour in Canada
Next Departure: February 15 – March 16, 2020
Australia, New Zealand, and Fiji
Australia and New Zealand are breathtaking destinations.  I have traveled there annually for over 40 years and think of this area as my second home.  Yearly visits allow me to continually search out the best places to stay and determine what changes, if any, should be made to enhance the quality of this outstanding tour.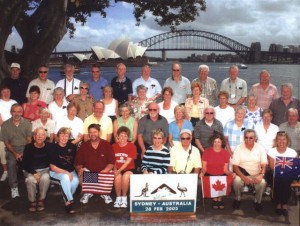 South Pacific Tour Group (2005)
Bullas Travel understands the importance of good hotels.  I have hand picked first class hotels, chosen not only for their quality but their location.  Our tour also includes many special outings … a beautiful 3 hour evening river cruise on Melbourne's Yarra River including lots of finger foods, Australian Wine, beer and soft drinks.  You will see Melbourne's spectacular skyline and some lovely houses.  In Cairns, visit the Great Barrier Reef and ride the nostalgic narrow gauge train to Kuranda, before enjoying the longest gondola ride in the world over an entire rain forest … in Sydney tour the harbour on a lovely luncheon cruise … and in New Zealand take another beautiful luncheon cruise touring the spectacular Fjord land of Milford Sound … have dinner on a mountain-top overlooking the beautiful city of Queenstown … attend a traditional Maori Concert and Hangi Dinner in Rotorua … and see the unusual Glow Worm Caves in Waitoma … a delicious barbecue lunch at Roseland is only one more of our specially planned meals … and a visit to the Hobbiton movie set where the Lord of the Rings and the Hobbit Trilogies were filmed.
I am often asked why our South Pacific tour does not include Alice Springs and Ayres Rock … two very well known and, in the case of Ayres Rock, visually spectacular destinations. I took a group there once and based on that experience have not included them again.  Some travelers found the heat in the area oppressive … and everyone found the flies absolutely annoying.  Over the years I have added other destinations that I feel are more significant and will greater enhance your South Pacific experience.  If however you wish to visit these sites, pre tour options can be arranged.
Your tour would not be complete without visiting one of the exotic South Pacific islands.  I have chosen Fiji and the beautiful Shangri La Fijian Resort where you will experience the friendliest people … and unbelievable sunsets!  This property is located on its own island … and every room faces the ocean … and includes a visit to a traditional Fijian village.  Enjoy 6 nights in this island paradise. 
 The price in the brochure is for the whole tour … sightseeing, entertainment, top hotels, all gratuities, coach and air transportation, and most meals … and everything is in Canadian dollars.  If you compare this Complete South Pacific package with other tour offerings, you will discover that the Bullas Tour is the best value in Canada.  Our included features, accommodations, and itinerary make this trip unique. 
I look forward to having you join me on our departure in 2020. This year we include a wonderful stop in the capital city of the state of Queensland, Brisbane.  Since we fly to Cairns via Brisbane, I thought we should visit this beautiful city.  We will also visit the oldest Koala Sanctuary in the world, the Lone Pine Sanctuary,  only a short drive from Brisbane where you will see Koala, Kangaroos and other Australian wildlife in a natural setting. 
Another included feature for 2020 is visiting the island of Waiheke, 45 minutes by ferry from the city of Auckland.  It is the most popular of the Hauraki islands and the second largest.  The island has won many accolades as the "best" island destination.  The island is inhabited by about 8,000 people and is famed for its artists community, pristine beaches, thriving café culture, natural beauty, vineyards and wineries.  We will tour the scenic areas of the island, visit some to the best wineries for tastings and enjoy dinner at the Batch Winery.  Since 2018 this excursion has been one of the highlights of the tour !!
You only live once, so why not take the tour of a lifetime?
I can promise that you will never regret making this journey.
Robert Bullas
The "Complete South Pacific" is an annual tour escorted by Rob Bullas. For more than 40 years Bullas Travel has taken hundreds of satisfied travellers to this great destination!  It is an experience to suit every interest, every age – a world of wonder and excitement.  Your "South Pacific" adventure and the friends you have made promise to be highlights of a vacation that you will always remember!
DAY 1, SATURDAY, FEBRUARY 15
Today we fly from Toronto to Vancouver via Air Canada.  In Vancouver we connect and fly to Brisbane, Australia.  All Air New Zealand flights are wide bodied 777 planes with very comfortable seats including lumbar back support and individual TV's.  You will be pampered with free drinks, wine, liqueurs, free head sets and the very best in-flight service and entertainment.  The meals are superb!  We cross the dateline and arrive into Brisbane on Monday.  Ask about Premium Economy Seating.
DAY 2, SUNDAY, FEBRUARY 16
In-flight and crossing the dateline.  You will get a day back at the end of the trip when we re-cross the dateline after departing Fiji.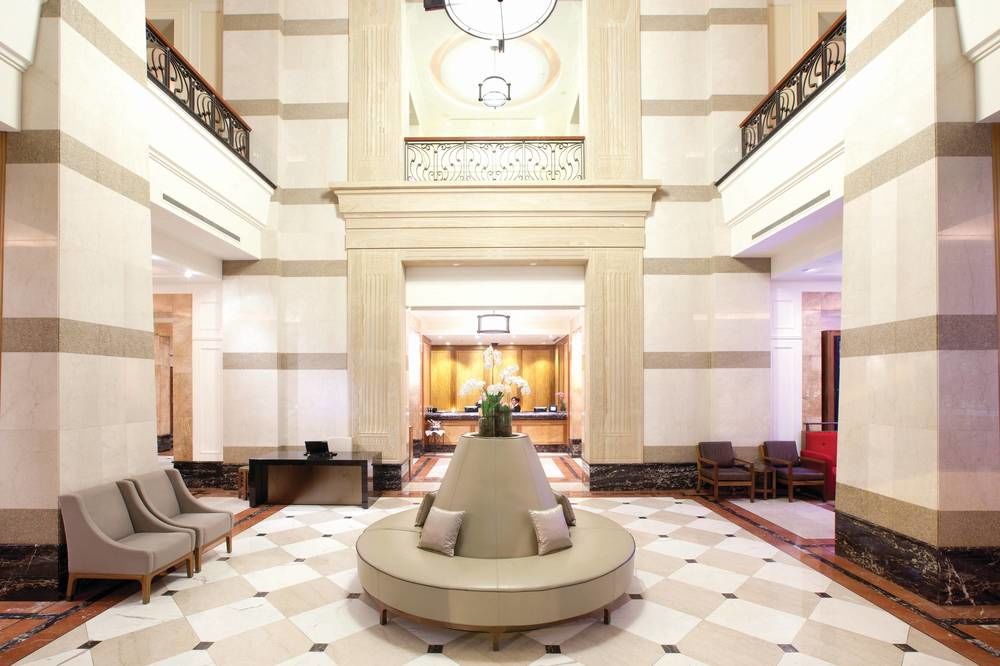 DAY 3, MONDAY, FEBRUARY 17
We arrive in Brisbane and are met by our representative.  You will have enjoyed BREAKFAST on the plane.  Since we arrive at 10:05 am our rooms at the BRISBANE MARRIOTT will not be ready.  We will commence a City Sights tour including Parliament House, City Hall, Botanic Gardens, Mount Coo-tha for a view of the city and take in the Lone Pine Koala Sanctuary.  Lone Pine Koala Sanctuary is the world's first and largest koala sanctuary with over 130 koalas.  Hold a koala, hand feed kangaroos and meet a large variety of Australian wildlife in beautiful, natural setting.
We will check into the beautiful 5 star BRISBANE MARRIOTT around 3:00 pm.  Rest of the day and evening free to adjust to the time change.
DAY 4, TUESDAY, FEBRUARY 18
INCLUDED FULL BREAKFAST & DINNER
Morning free until our late morning departure for our short flight to Cairns.  Arrive Cairns, the Gateway to the Great Barrier Reef and be transferred to our beautiful deluxe SHANGRI-LA HOTEL, The Marina, Cairns, sets the standard for contemporary luxury and service in Australia's beautiful seaside destination.  The spectacular waterfront location is renowned as Cairn's premier dining precinct, hosing some highly acclaimed restaurants and bars.
Tonight enjoy an INCLUDED WELCOME DINNER at the Red Ochre Grill.
DAY 5, WEDNESDAY, FEBRUARY 19
INCLUDED FULL BREAKFAST & LUNCH
This morning transfer from our hotel to Port Douglas where we board the 37 meter wave piercing catamaran "Quicksilver".  Moor at a special pontoon on one of the most spectacular sections of the Great Barrier Reef where there is maximum underwater visibility.  Dive, snorkel or simply view the enchanting seascape from the underwater observatory or a semi-submersible viewer.  You will enjoy morning and afternoon teas on board, with informative reef presentation by a Marine Biologist.  INCLUDED LAVISH TROPICAL SMORGASBORD LUNCH WITH SEAFOOD, all snorkeling equipment provided, coral viewing cruises in semi-submersibles.  At the end of the day the "Quicksilver" will return us to Cairns, transfer to hotel.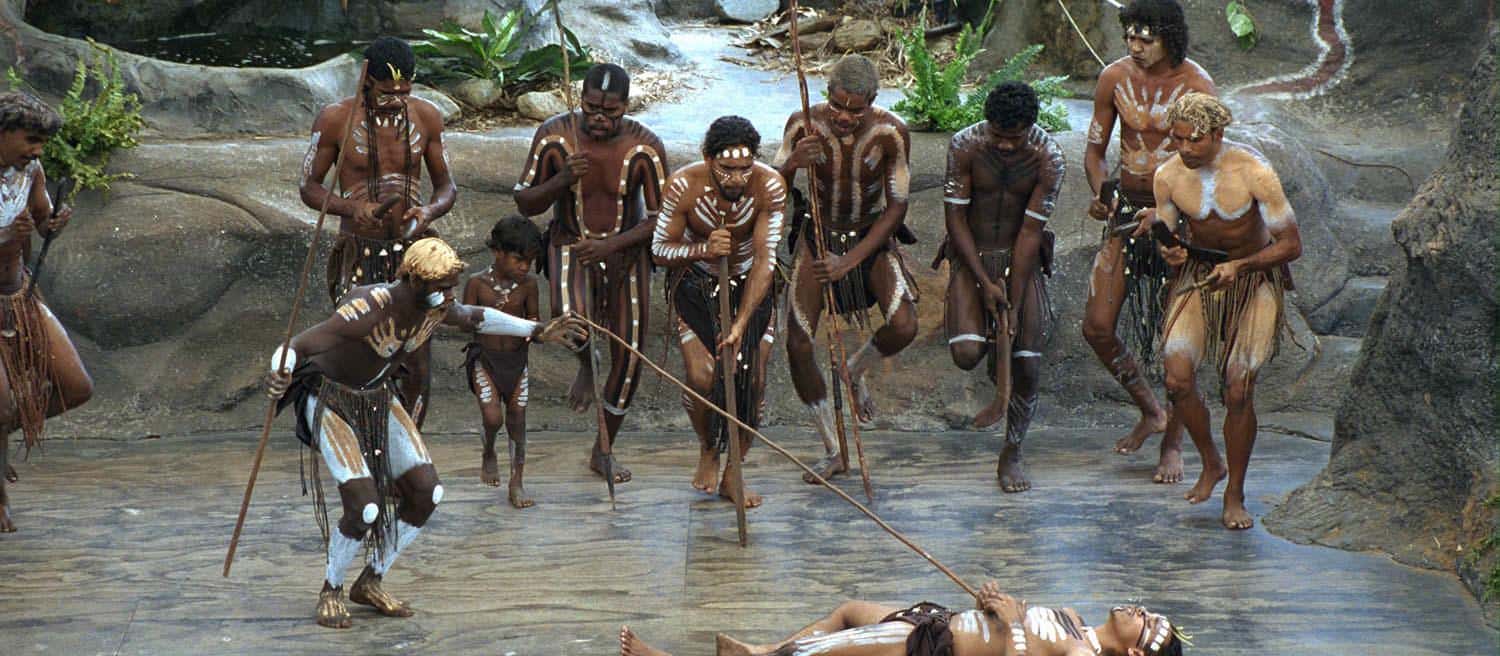 DAY 6, THURSDAY, FEBRUARY 20
INCLUDED FULL BREAKFAST AT FRESHWATER CONNECTION
After breakfast at the hotel we will be transferred to the FRESHWATER CONNECTION, an historic railway station over 100 years old which has recently been fully restored.  We will board the Kuranda Rail Train and be transported to Kuranda at the tip of the MacAlister Range, 34 kilometers away.  The line was completed in 1888 at great expense and goes through no less than 15 tunnels during its steep ascent.  The final stretch is through the magnificent Baron Falls Gorge and as you wind your way up to the pioneer track you can look back over the coastal plains and see the magnificent sight of sugar plantations stretching to the sea in the distance.  Arrive Kuranda Station, a tropic delight of shrubs, ferns and flowers.  While we are in Kuranda we will enjoy walking around the town.  After visiting the town we will take the new 60 minute Skyrail which includes stops at Red Peak and Barron Falls.  It is the longest gondola cableway in the world with a distance of 7.5 kilometers one way.  The gondola will take us to the Tjjapukai Aboriginal Dance Theatre at the new cultural theme park complex.  We will see the very best Aboriginal dance talent blended with modern theatre technique to produce this outstanding contemporary portrayal of Aboriginal Life – Then and Now.  Learn how to throw a boomerang.  We will then rejoin the coach after the Dance Performance and explore the lush rolling countryside of the Atherton Tablelands.
We return to the hotel later in the afternoon.  Cairns, the gateway to the GREAT BARRIER REEF,  is the largest city of North Queensland, and includes some of the most beautiful and exciting parts of Australia. The beauty of the Reef is contrasted by the tropical rain forests.  Cairns is situated on the shores of a natural harbor, Trinity Inlet, with a magnificent backdrop of rugged mountains covered with thick tropical rain forests.  The major activity in Cairns, the Black Marlin Capital of Australia, is no doubt Big Game Fishing.
DAY 7, FRIDAY, FEBRUARY 21
INCLUDED FULL BREAKFAST
Depart hotel later this morning for the Cairns International Airport.  We depart at 11:30 am aboard Virgin Australia for Sydney.  Upon arriving in Sydney we will be met and transferred to our deluxe hotel, the GRACE HOTEL.  The Grace Hotel offers luxury rooms and a rooftop fitness center with an indoor swimming pool and sauna. The hotel is only a few minutes walk to an array of restaurants and entertainment venues, busy shopping precincts and transport access.  You are minutes away from the Maritime Museum and the Sydney Aquarium.  The hotel is close to the Sydney Opera House, and the hotel features Free Internet.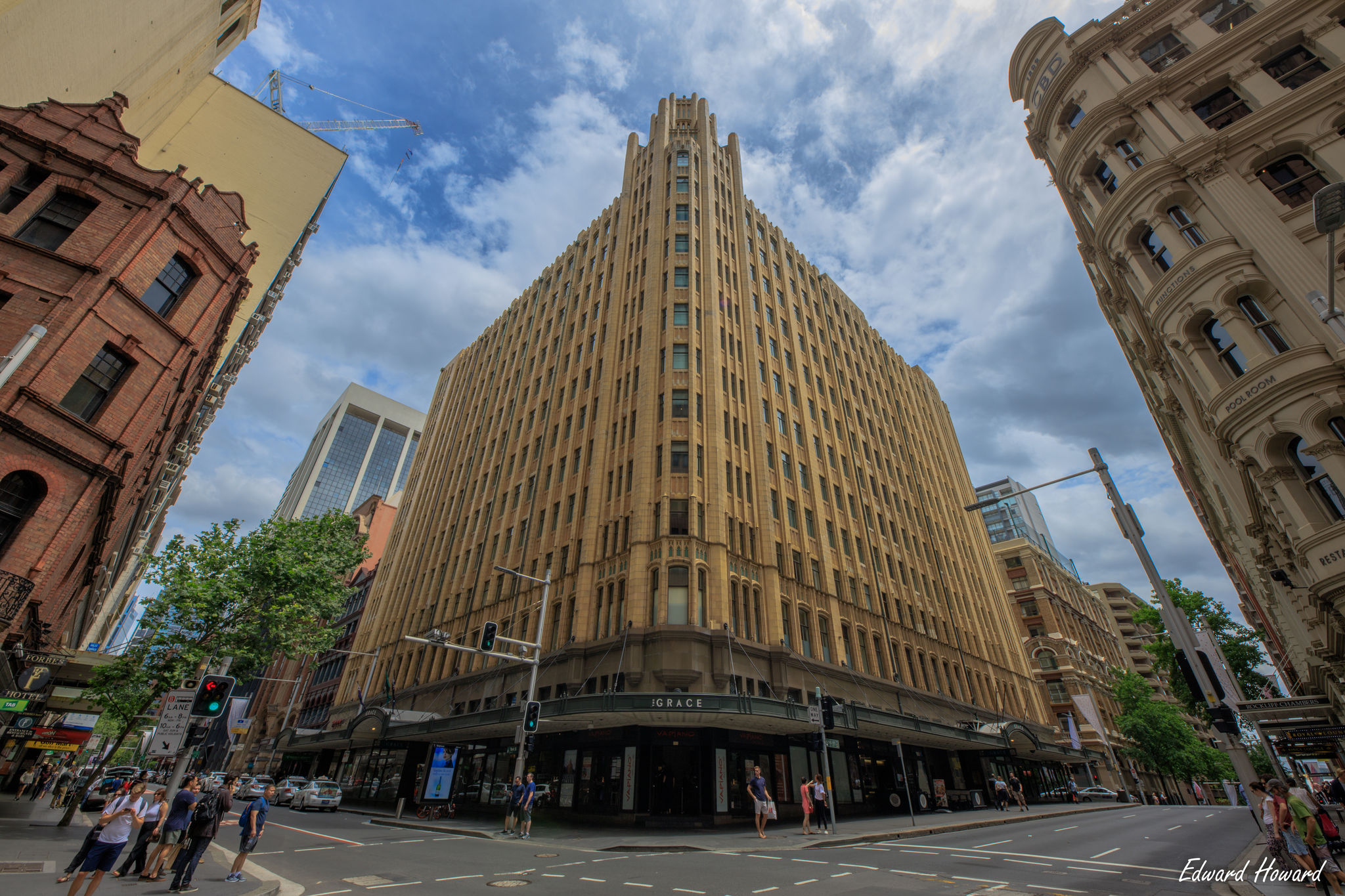 DAY 8, SATURDAY, FEBRUARY 22
INCLUDED FULL BREAKFAST.  LUNCH & DINNER
DINNER TONIGHT AT KINGSLEY'S AUSTRALIAN STEAK HOUSE
Depart hotel by private coach for Half Day Sydney Sights and Southern Beaches tour with a special guide.  Pass by Paddington (one of the oldest suburbs in Sydney) and into the city past the museum and Hyde Park.  See the Rocks, which features some of Sydney's first homes, now restored to their original dockside glamour.  Visit the southern beaches of Bondi, Bronte and Coogee.  Travel through the red light area of Kings Cross and out through the affluent suburbs of Double Bay and Rose Bay to Watson's Bay and the Gap (the entrance to Sydney Harbour).  We will then drive to Pier 26 at the Carling Harbour and board the "Matilda Cruise" for a delightful INCLUDED LUNCHEON CRUISE.  We will sail around the spectacular harbor.  Points of interest will be Fort Denison, which was built in 1840 to defend the young colony from a feared attack by Russian warships.  Off shore views of Sydney Opera House, the Harbour Bridge (we will sail under the bridge) and city skyline, are ideal for photography.  Cruise through middle harbor and past the "heads", gateway to Sydney waterfront mansions as you make your way leisurely back to Sydney Cove.
After the cruise we will disembark at Jetty No. 6 Circular Quay and make our own way to the Sydney Opera House (walking distance) for your private guided tour of the Sydney Opera House.   After the tour we will return to our lovely GRACE HOTEL by coach.  INCLUDED 3 COURSE DINNER tonight at 7:00 pm at one of Sydney's top steak houses, the Kingsley.
DAY 9, SUNDAY, FEBRUARY 23
INCLUDED FULL BREAKFAST
DAY AT LEISURE
You may wish to shop at some of Sydney's exclusive department stores (i.e. David Jones).  Or visit Sydney's Aquarium, easy walking distance from your hotel.  Enjoy the sights and sounds of Darling Harbour.  Or visit Manly or the Taronga Zoo by the Circular Quay ferry.  Take an optional day tour of the Blue Mountains (cost to be advised).
Rob Bullas, your escort, will give you many suggestions!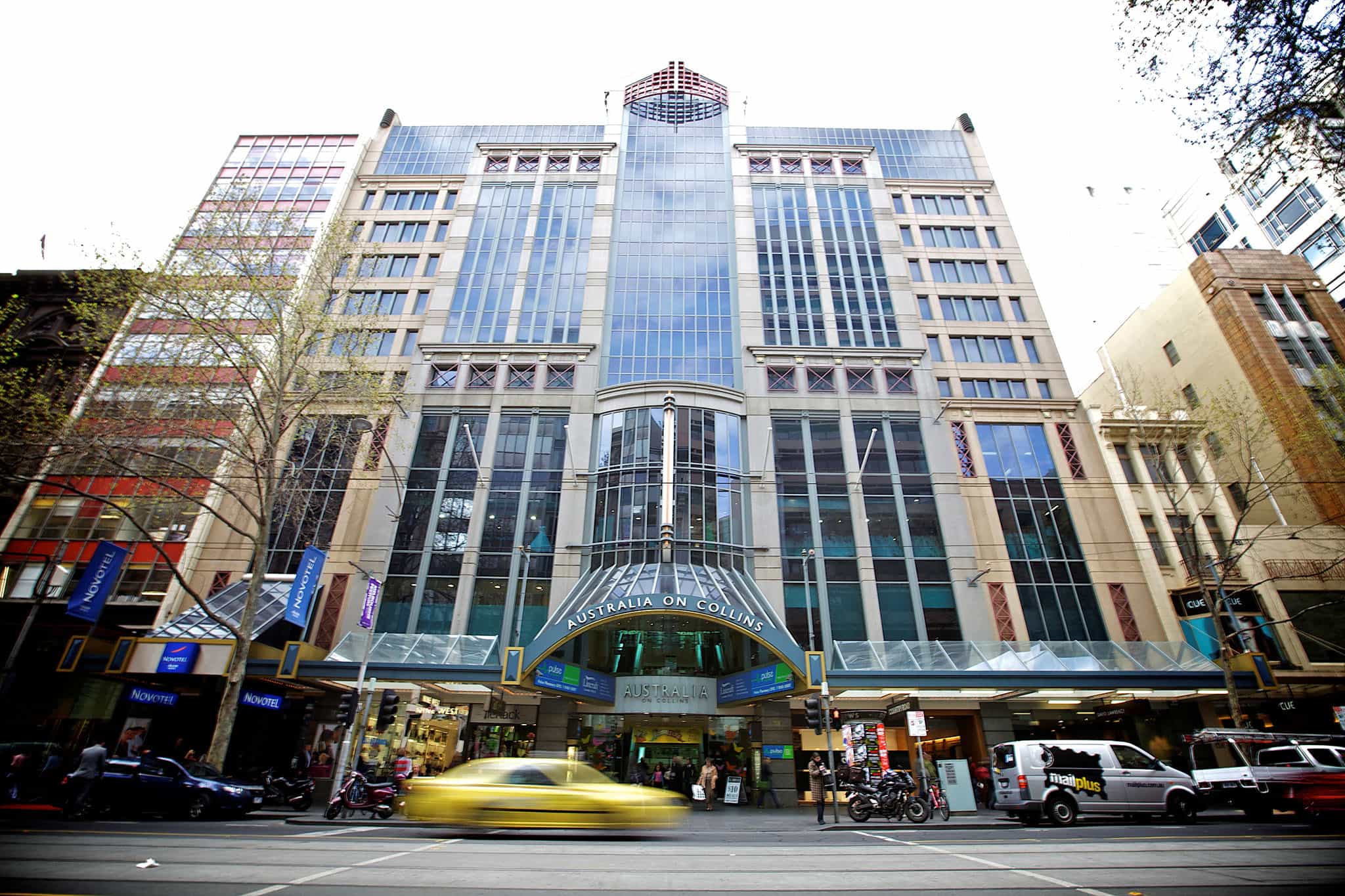 DAY 10, MONDAY, FEBRUARY 24
INCLUDED FULL BREAKFAST AT HOTEL
INCLUDED DRINKS (Wine, Beer, Soft Drinks and finger food) YARRA RIVER CRUISE
Today we fly on Virgin Australia to Melbourne.  On arrival in Melbourne enjoy a city sightseeing tour.  Features include Treasury Gardens.  Travel across the picturesque Yarra River to the Royal Botanical Gardens on the riverbank where you'll see the Shrine of Remembrance.  You will also visit Captain Cook's Cottage, St. Paul's Cathedral, Parliament House and the National Gallery.  We will spend the next three nights at the beautiful NOVOTEL ON COLLINS.  NOVOTEL ON COLLINS is situated on bustling Collins Street and nestled in the heart of Melbourne's CBD.  The hotel overlooks the spectacular atrium of the Australia on Collins Shopping Complex.  Offering over 65 stores featuring the best in Australian and imported fashion, homewares and beauty services.  Melbourne's best attractions are at your doorstep including a wealth of restaurants, theatres, department stores, renowned parks and gardens and, of course, the charm of Collins Street.
DAY 11, TUESDAY, FEBRUARY 25
INCLUDED FULL BREAKFAST & DINNER.  MORNING AT LEISURE
This afternoon drive to Phillip Island southeast of Melbourne.  On our way we will stop at a Wildlife Sanctuary to view native Australian fauna, including the koala and kangaroo.  At Philip Island we will enjoy an INCLUDED 3 COURSE DINNER.  View the penguins from designated areas as they march up the beach to their burrows at dusk (no flash photography allowed).  You will be delighted to see this wonder of nature.
DAY 12, WEDNESDAY, FEBRUARY 26
INCLUDED FULL BREAKFAST, DAY AT LEISURE
Today at leisure to enjoy the wonderful Art Galleries, Museums and shopping in Melbourne.  Optional Wine Tasting tour to the Yarra Valley which includes lunch.
DAY 13, THURSDAY, FEBRUARY 27
INCLUDED FULL BREAKFAST, LUNCH ON PLANE – DINNER TONIGHT AT OUR LOVELY HOTEL
We depart Melbourne this morning on Air New Zealand for Christchurch, New Zealand.  Upon arriving into Christchurch "the Garden City" we will be met and then driven in our deluxe hotel, DISTINCTION CHRISTCHURCH HOTEL, situated on Cathedral Square.  Tonight we will enjoy a welcome dinner to New Zealand at the hotel.
DAY 14, FRIDAY, FEBRUARY 28
INCLUDED FULL BREAKFAST AS WELL AS DINNER
After breakfast we will enjoy a city tour of Christchurch visiting the museum, botanical garden and highlights of Christchurch.  We then continue our scenic beautiful drive to Lake Tekapo – located in the MacKenzie country, with fantastic views of the surrounding Alps.  The lake's unusual turquoise colour is given by fine rock flour, which is dust ground by glacier movement and held in suspension by the lake's water.  The Lake is also well known for its brown and rainbow trout.  Enjoy a 3 course DINNER tonight at our lovely new HOTEL PEPPERS TEKAPO (LAKE VIEW ROOMS).  Relax in your lakeview rooms.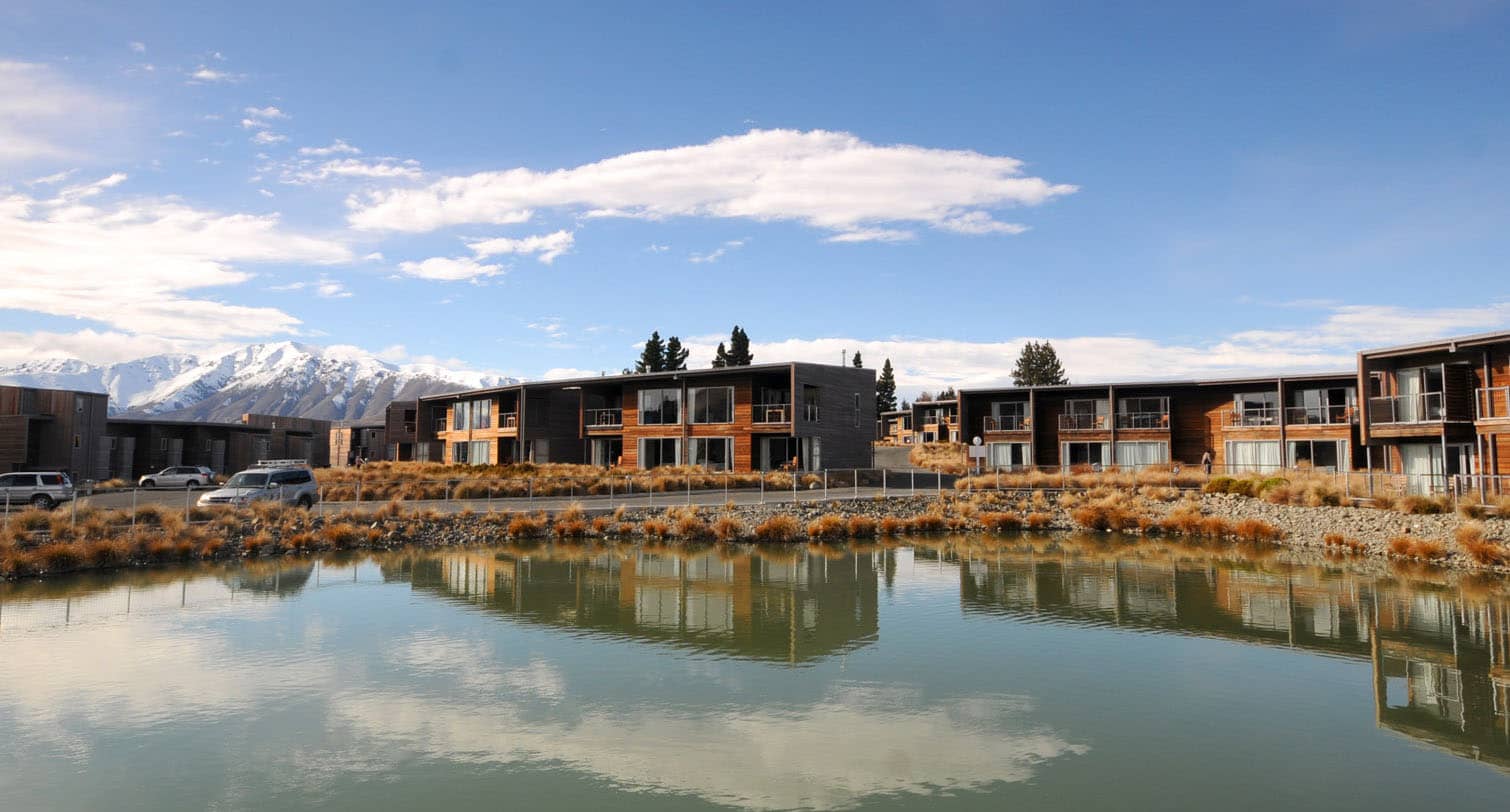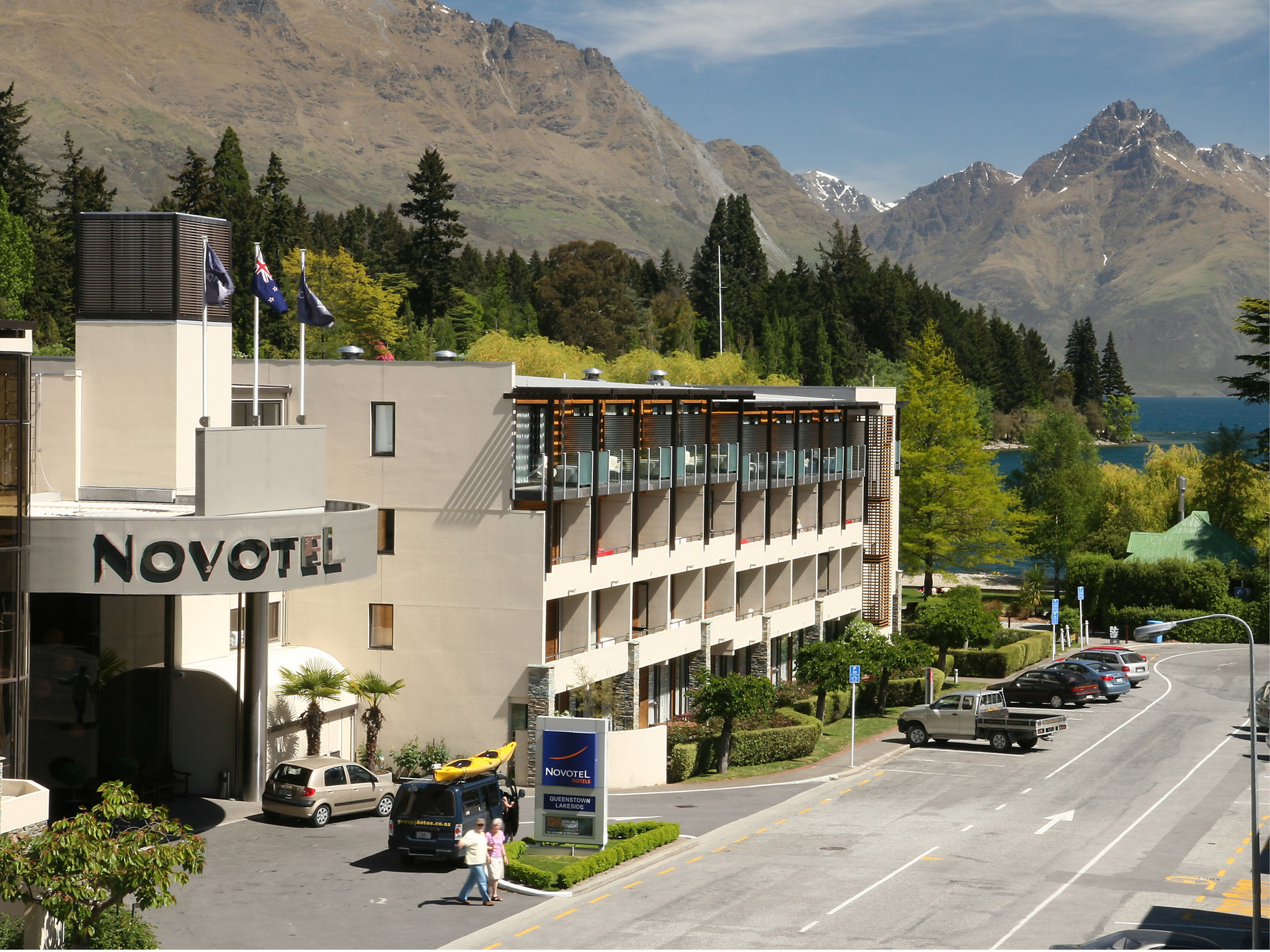 DAY 15, SATURDAY, FEBRUARY 29
INCLUDED FULL BREAKFAST & DINNER
Today we take a spectacular drive with lots of awesome scenery to the beautiful city of Queenstown which will be our home for the next 3 nights.  We stay at the NOVOTEL LAKESIDE HOTEL.  Our rooms will be Lakeside rooms of course, facing the lake!  We could not ask for a better location.  Queenstown has been voted as one of the number one places to visit!!  WELCOME DINNER tonight at the hotel.
DAY 16, SUNDAY, MARCH 01
INCLUDED FULL BREAKFAST & LUNCH
Enjoy the spectacular scenery of the Eglinton and Hollyford Valleys as we drive through the Homer Tunnel and onwards to the majestic Cleddau Gorge.  Travel through beech forests abounding in native birds such as tuis, fantails and pigeons.  Sheer mountain walls drop straight down to the road and often tiny waterfalls glisten from every nook and cranny during your drive to Milford Sound.
Enjoy an INCLUDED NATURE LUNCHEON CRUISE on the Sound.  From these unfathomable waters you can truly capture the beauty and majesty of this area.  Mitre Peak dominates the scene rising a mile high straight up from the sea.  From the launch, you will obtain unforgettable views of the Stirling and Pembroke Falls cascading over 500 feet onto the Sound.  You will sail to the entrance of the Tasman Sea. Drive up the steep incline to the Homer Tunnel as you continue your drive to Queenstown via Mossburn, Five Rivers and Lake Wakatipu. Here, the road will take you beneath the towering Remarkables Range en route to Queenstown.  You may choose to return via a short optional flight (weather permitting) for spectacular views of New Zealand's Southern Alps.  We will stay the next two nights at the lovely NOVOTEL LAKESIDE HOTEL.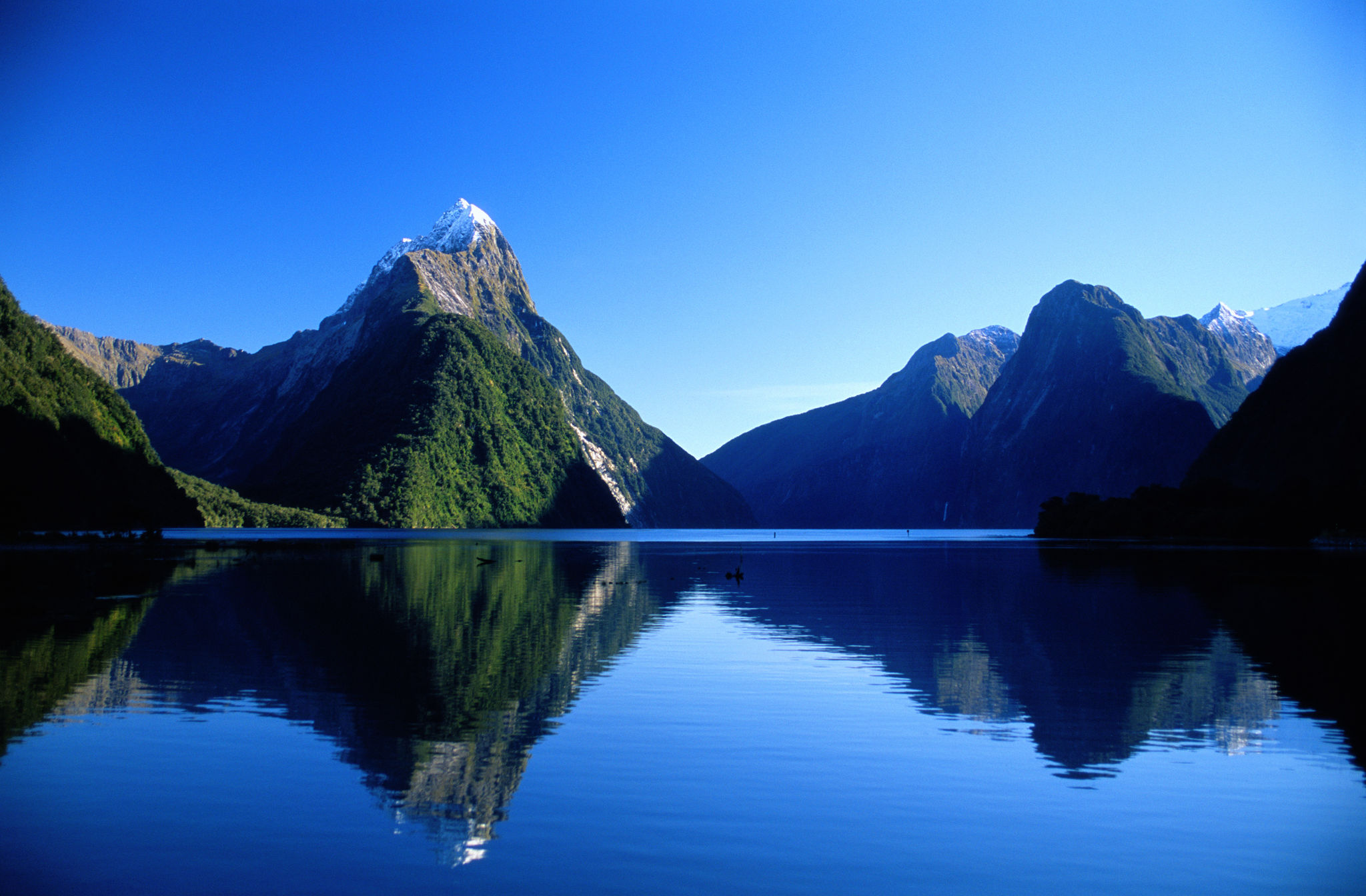 DAY 17, MONDAY, MARCH 02
INCLUDED FULL BREAKFAST & DINNER – DAY AT LEISURE
Choose from optional sightseeing tours such as: Experience an exhilarating 30 minute excursion on the Shotover River OR Try white water rafting, one of the fastest growing adventure sports in New Zealand OR Cruise across Lake Wakatipu to Walter Peak, a 10,000 acre sheep station.  Of course you can simply enjoy relaxing at the hotel by the pool or walk around the interesting town of Queenstown enjoying the many quaint shops and restaurants.
This evening travel by aerial gondola to Bob's Peak for your INCLUDED DINNER at the Skyline Restaurant.  Experience breathtaking views over the Remarkables and Lake Wakatipu.  Enjoy a delicious dinner, entertainment and dancing.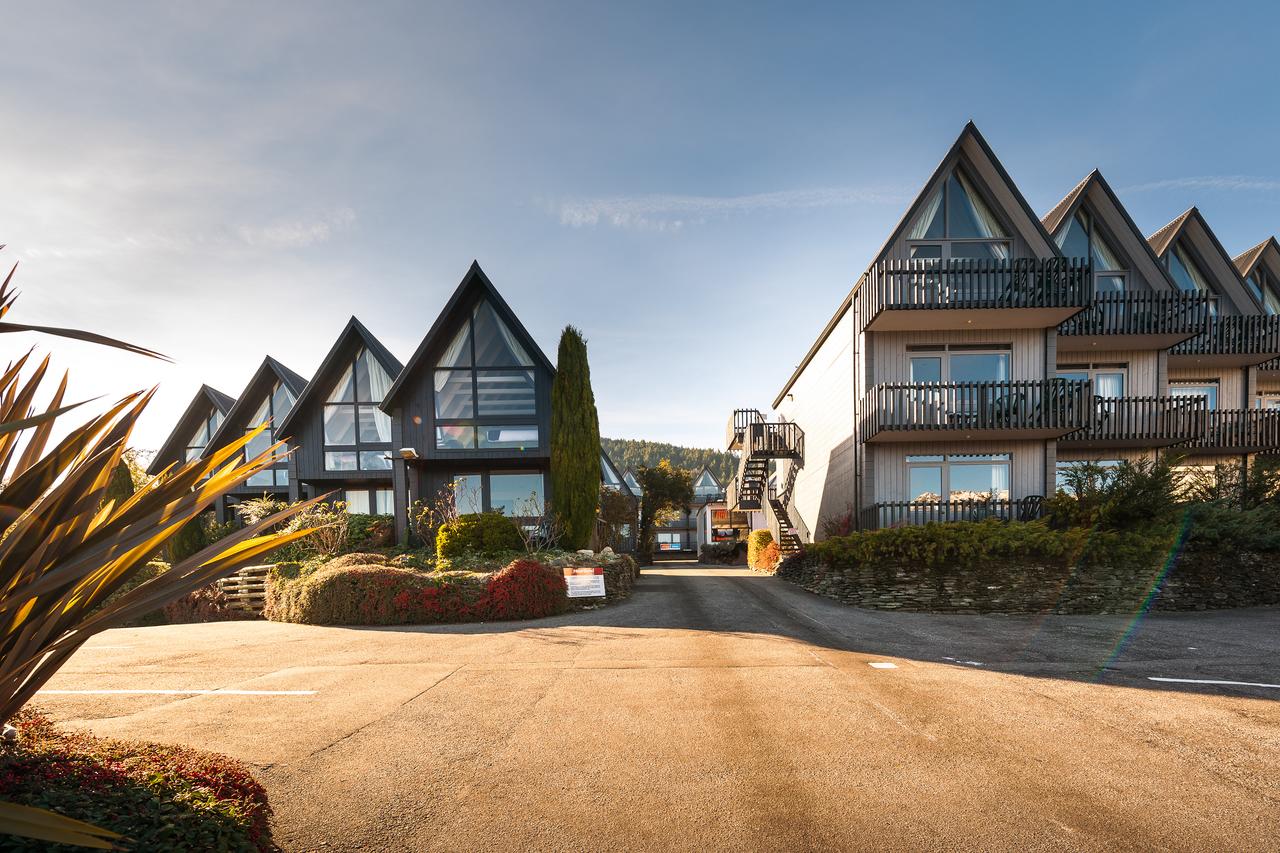 DAY 18, TUESDAY, MARCH 03
INCLUDED FULL BREAKFAST & DINNER
Today we drive north-west passing exciting scenery on our way to the Franz Josef Glacier.  We will make a stop at the quaint turn of the century Goldrush Settlement of Arrowtown.  Tonight we over-night at the HEARTLAND HOTEL.  Dinner at the lovely Lake Matheson Café.
DAY 19, WEDNESDAY, MARCH 04
INCLUDED FULL BREAKFAST & DINNER
Following breakfast continue by coach along the wild and rugged West Coast via the town of Hokitika.  Continue along the scenic road and travel from the coast to the mountains via Arthurs Pass National Park to Christchurch.  Arthur's Pass is the highest pass over the Southern Alps.  Along the way you can go for a walk to one of the beautiful waterfalls or visit the limestone rock formation, Castle Hill, and follow the easy flat walking track up to the boulders.  Your accommodation in Christchurch is the lovely CHRISTCHURCH DISTINCTION HOTEL situated in the centre of town at Cathedral Square.  Dinner included at the hotel.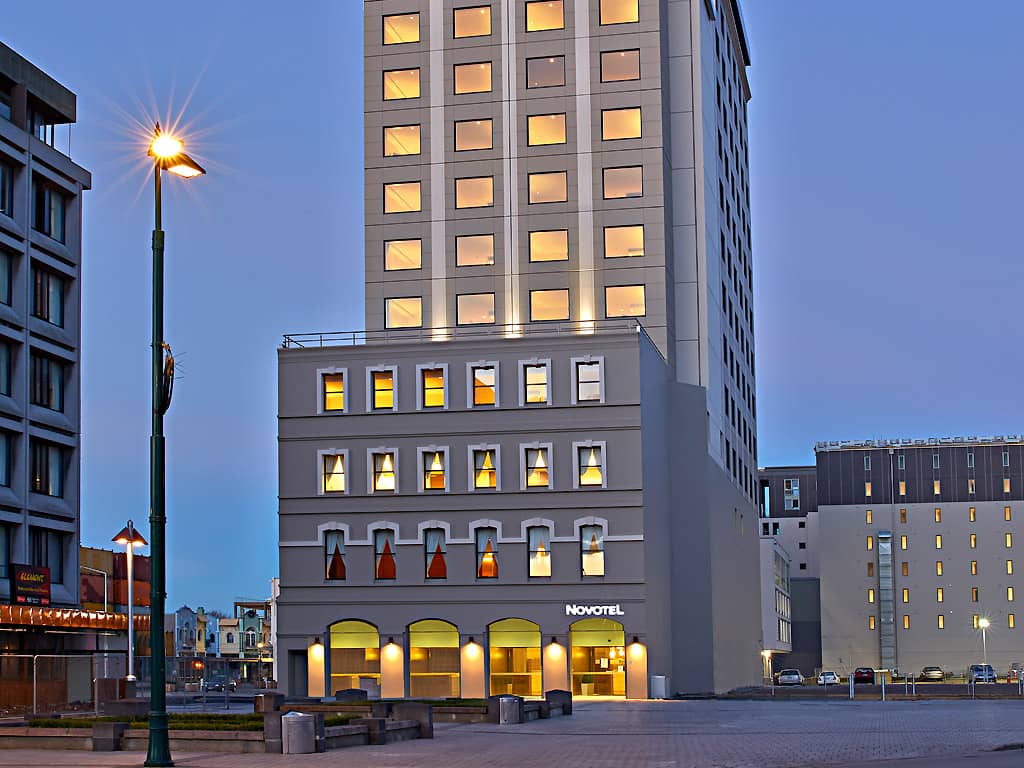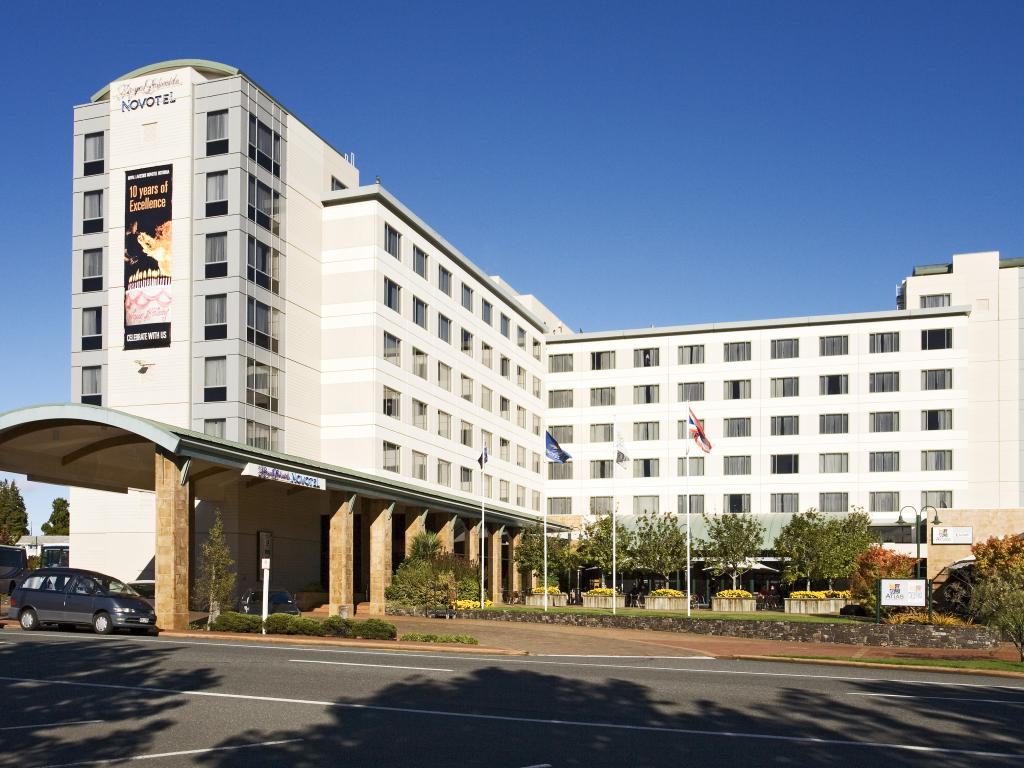 DAY 20, THURSDAY, MARCH 05
INCLUDED FULL BREAKFAST
This morning transfer to the Christchurch Airport where we will fly Air New Zealand on our short flight to Rotorua on the North Island.  Rotorua sits in the middle of a vast thermal belt, where waters and mud are heated below ground under immense natural pressure.  The result is that Rotorua's 60,000 residents, along with many visitors, are treated to continuous geothermal spectacle of erupting geysers and turbulent, swirling pools of mud.
We will have a drive through the city of Rotorua and you will be given time to shop and eat.  After lunch we will visit the New Zealand Agrodome, a 10,000 square foot building set in 160 acres of lush green pasture land.  Built from New Zealand's finest timbers and materials this is a permanent agricultural exhibition, featuring New Zealand's top 19 breeds of sheep.  After the Agrodome visit the Maori Village of Whakarewarewa.  Here a private Maori guide will escort you through the Arts and Crafts Institute (where young Maori boys learn the ancestor's skills of wood carving), and down into the region of gushing geysers, bubbling mud pools, steaming hot springs and hissing fumaroles.  Also at the Maori Village you will see New Zealand's National bird … the Kiwi!!  Later we will check into one of Rotorua's best hotels, the NOVOTEL ROTORUA.  You couldn't be in a better location!!
DAY 21, FRIDAY, MARCH 06
INCLUDED FULL BREAKFAST & DINNER
Welcome to the Shire.  This morning we will be visiting the home of the Hobbiton Movie Set where The Lord of the Rings and The Hobbit Trilogies were filmed.  When location scouts found the Alexander's spectacular 1250 acre sheep and beef farm just outside of Maramata, it was clear that this would be the perfect seeing for Sir Peter Jackson's adaptation of these classic works of J. R. Tolkien.  The bucolic setting for The Shire, home of the Hobbits, including Bag End, was right there, and just waiting for the magical director's touch!
Enjoy a free afternoon before this evening's Maori feast and concert.  Here you will be entertained by a costumed Maori Concert Party performing traditional songs and dances such as the intricate Poi Dance, the Haka (or war dance) and Haunting Maori love songs.
DAY 22, SATURDAY, MARCH 07
INCLUDED FULL BREAKFAST & LUNCH
Leaving Rotorua travel over the forested Mamaku Hills.  Cross the Waikato river via one of the hydro electric dams and travel over the plains to Otorohanga.  Continue to Waitomo where an inspection of the Glow-Worm Grotto is made by boat through an underground river into the lofty grotto cavern, it's eerie darkness illuminated by tiny lights of millions of glow-worms.  For lunch enjoy barbecue steak or fish at "Roselands", a delightful farm property a short distance from the Waitomo Caves.  Do save room for their scrumptious deserts! Travel north to Hamilton, the principal dairy centre.  Drive on to Ngaruawahia (home of the Maori Royal Family) and through the Waikato farmlands to Bombay where you then join the motorway to Auckland, "The City of Sails".  Upon arrival in Auckland enjoy a city highlights tour.  Tonight we will be staying at the deluxe STAMFORD PLAZA HOTEL, steps from Auckland Harbour!  This hotel places you in the heart of Auckland.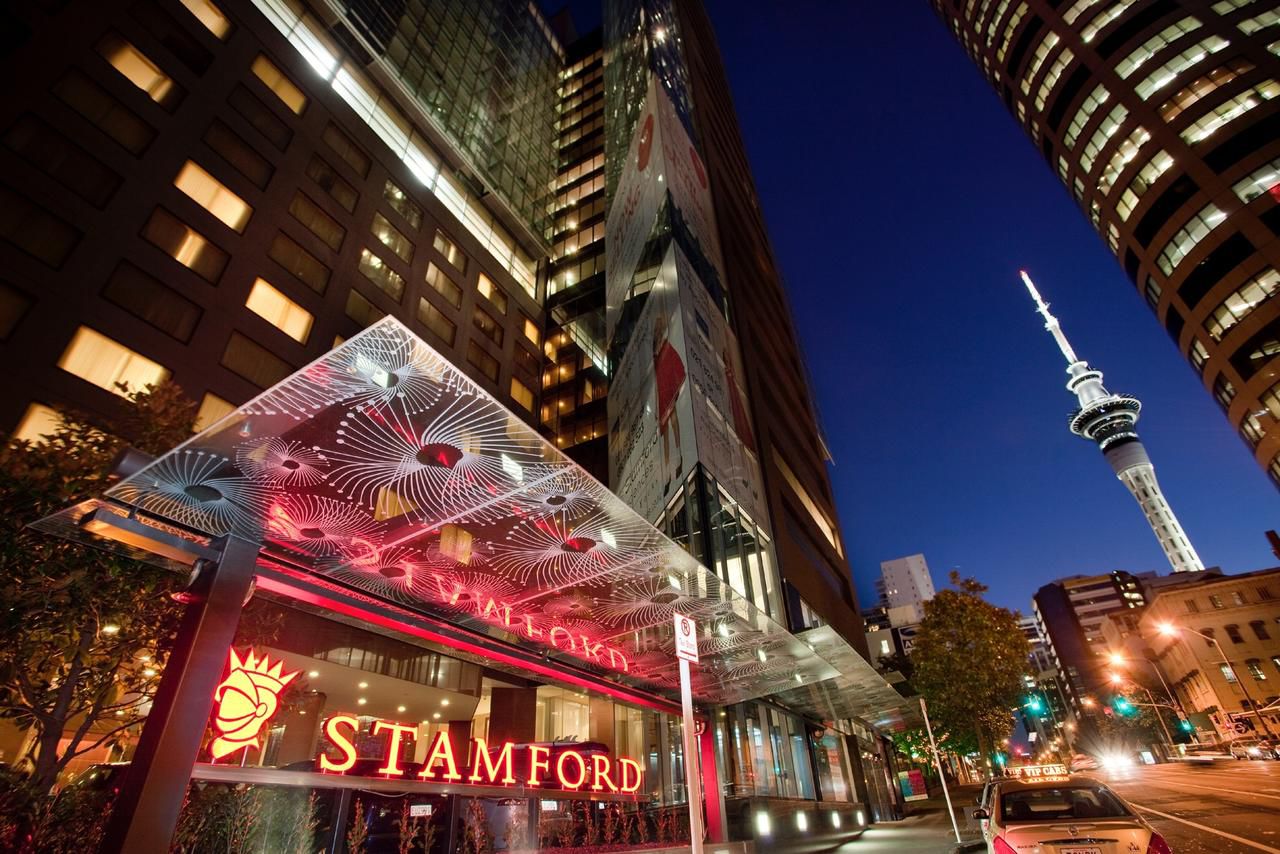 DAY 23, SUNDAY, MARCH 08
INCLUDED BREAKFAST THIS MORNING,
DINNER & WINE TASTING AT WAIHEKE ISLAND
A half day of leisure to explore the beautiful city of Auckland.  This afternoon at 3:30 pm we will transfer from the hotel to the Ferry Dock for a 45 minute harbor cruise to the beautiful island of Waiheke.  We will be met at Matiatia and transferred to Te Whau for tour and wine tasting and then take a scenic drive to the Batch Winery for tasting and dinner.  After dinner we will drive to the Ferry Dock for our cruise back to Auckland and transfer to the Hotel.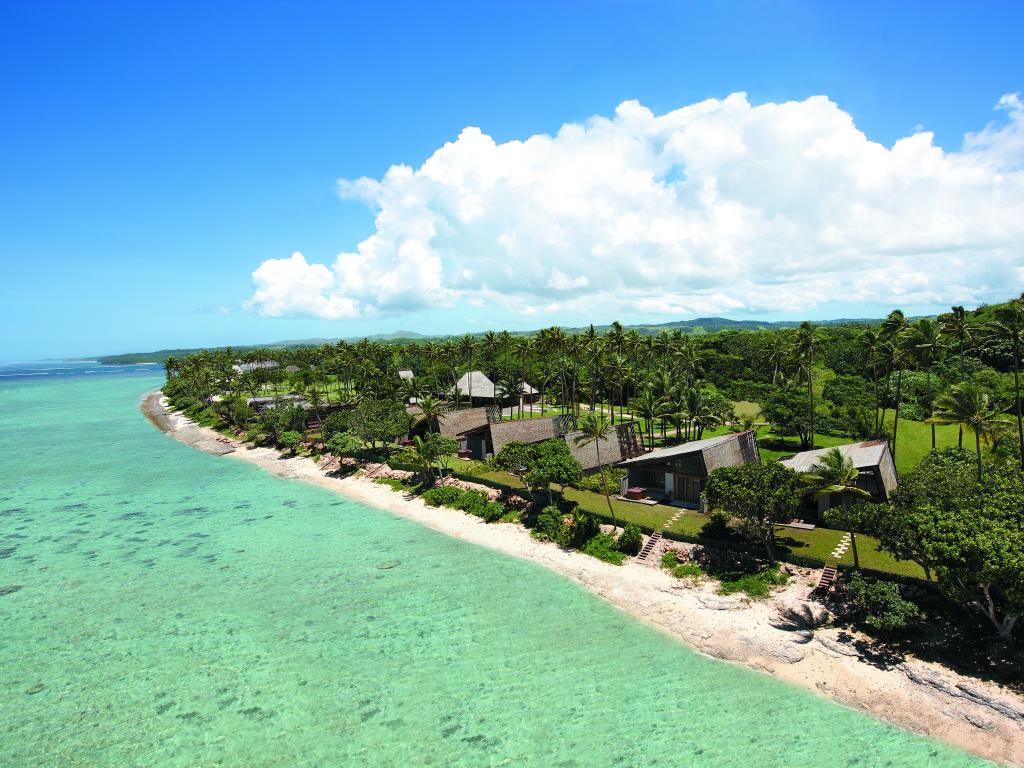 DAY 24, MONDAY, MARCH 09
INCLUDED BREAKFAST AT HOTEL – COCKTAIL HOUR
This morning we transfer to the airport for our Air New Zealand flight to the Fiji Islands.  Lunch will be served on the plane.  We will be arriving into Fiji at approximately 11:50 am.  Upon arrival in Nadi you will be met at the airport and greeted with a typical Fijian Lei.  There will be a 45 minute transfer to the beautiful SHANGRI-LA FIJIAN RESORT.
We will spend the next 6 nights in the exclusive adult section of the hotel.  All your rooms will face the ocean and you will have the exclusive use of the beautiful "Infinity Pool" facing the ocean.  Upon arrival you will find a bottle of sparkling wine in your room and your first evening you will receive a gift at the turndown service.
Each day you will enjoy a daily cocktail hour including canapes and beer/wine and soft drinks!  Of course you will enjoy FREE internet in your room.
DAY 25, TUESDAY, MARCH 10
INCLUDED FULL BREAKFAST BY THE OCEAN – COCKTAIL HOUR
A day at leisure to enjoy the hotel's superb facilities.  The Resort is on its own island connected to the mainland by a causeway and features 3 swimming pools, water skiing, golf course, lawn bowling, horse-back riding, tennis courts, snorkeling, reef fishing, sailing and reef walks.
DAY 26, WEDNESDAY, MARCH 11
INCLUDED FULL BREAKFAST BY THE OCEAN – COCKTAIL HOUR
This morning we will visit an ideal Fijian village with a lot of friendly people and warm hospitality.  We will meet the Chief of the village, visit a school, and be treated to a traditional Kava Ceremony!  This is an oceanside village and you will see how the Fijian people live.
DAY 27, THURSDAY, MARCH 12
INCLUDED FULL BREAKFAST BY THE OCEAN – COCKTAIL HOUR
Another beautiful free day in paradise. Enjoy one of the most deluxe hotels in the South Pacific.
DAY 28, FRIDAY, MARCH 13
INCLUDED FULL BREAKFAST BY THE OCEAN AND A FAREWELL DINNER
COCKTAIL HOUR
Another wonderful day in paradise.  Tonight we will enjoy some local atmosphere at Gecko's Restaurant across from the Fijian Resort.  This is a well known restaurant along the Coral Coast specializing in lobster, fresh fish and seafood … and also pastas!  Dinner will include songs and dances from around the Pacific and the thrilling Samoan Fire Dance.
DAY 29, SATURDAY, MARCH 14
INCLUDED FULL BREAKFAST BY THE OCEAN – COCKTAIL HOUR
Another beautiful free day in paradise.
DAY 30, SUNDAY, MARCH 15
INCLUDED FULL BREAKFAST BY THE OCEAN 
Transfer to Nadi Airport for our late morning flight to Auckland on Air New Zealand.  Arrive Auckland International Airport and transfer to our non-stop Air New Zealand flight to Vancouver.  CROSS DATELINE AND GAIN A DAY!!
Arrive Vancouver and transfer to our non-stop flight to Toronto where we arrive early Monday Morning, March 16 after a "Trip of a Lifetime" in the beautiful South Pacific.
""… a splendid, awesome, breathtaking trip of a lifetime to Australia, New Zealand and Fiji… the variety was great."
– H. Christiaens (Penticton, B.C.)
"Everywhere we went, ate, stayed and everything we did was amazing!! I highly recommend this trip … to really experience the South Pacific."
– A. Ewing (London, Ontario)
"We thoroughly endorse the "South Pacific" tour offered by Bullas Travel. It indeed was a "Trip of a Lifetime". The accommodations, meals, tours etc included in the tour were of the highest standard. We would recommend this trip to anyone interested in travelling to Australia, New Zealand and Fiji."
– Mr. & Mrs. L. Kuschenreit (Kitchener, Ontario)
"Thank you for showing John & me the trip of a lifetime.  Everything was so well planned and enjoyable."
– John & Susan McDonald, Ayr, Ontario
"Carl and I would like to commend you on making our trip to Australia, New Zealand and Fiji so special. We will have many memories of wonderful scenery, as well as many different experiences on boats, trains, airplanes and gondolas. You really did think of everything, from room assignment requests, to the wonderful dinner on a trolley in Melbourne, and a farm stay in New Zealand. Many thanks."
– Carl & Joyce Heck (Waterloo, Ontario)
"My expeirence was more than I even hoped for thru the wonders of Astraila, New Zealand and Fiji. I have never had such a worry-free travel experience. Thanks again…for helping me realize my dream trip."
– Jean Brown (Thamesford, Ontario)
TOUR PRICING $14,699 (HST exempt) per person based on 2 sharing twin bedded deluxe room
SINGLE SUPPLEMENT $3,999 (exclusive use of a single room)
NOTE: Tour Prices in Canadian dollars and are based on 20 travellers Premium Economy or Business Class on flights extra cost on request
If you are a single traveler and wish to share, efforts will be made to find a suitable roommate for you. Every effort will be made to maintain the price of this tour. Prices could however increase due to fuel surcharges or drastic changes in the worldwide exchange rates or increases in Government taxes or surcharges.
Included Features
The tour price includes everything as per the Bullas Travel 2020 Itinerary as well as round-trip transfer to the Pearson International from the KW/Guelph area. Inquire about Transfer Costs from other departure points. Tips for drivers, guides, luggage handlers, and service gratuities for included meals are included in the cost of your tour … and many special features as in the Complete South Pacific Itinerary.
If there are any questions, please call our office at (519)-578-7740 or (800)-565-1133.
Not Included:
$725 CDN (approx.) for CAD, US and Australian Departure taxes and Fuel Surcharges as of June 2019
Items of a personal nature.
Premium Economy Air
If requested at time of deposit, Premium Economy Air flights may be booked … round trip between Vancouver to Brisbane and Nadi to Vancouver … at an additional cost of $2,299 per person.
Insurance
It is strongly recommended that you have Out of Country Health and Cancellation Insurance. Insurance cost is based on age and medical conditions. Please ask your consultant for a quote.
Documentation
Travellers require a valid Canadian passport and Australian Visa.
Transfers
If you do not require a transfer from the KW/Cambridge/Guelph area to the airport, you will be given a rebate of $100 per person.
Cancellation Penalties (For Basic Tour**)
Charges are based on the advance notice Bullas Travel receives in writing prior to departure.
| | |
| --- | --- |
| Days Prior to Departure | Penalty |
| 75 Days | $1,000 per Person |
| 74 Days to 45 Days | $6,000 per Person |
| 44 Days to Departure | $10,000 per Person |
In the case of cancellation you must notify Bullas Travel immediately. The included insurance premium is not refundable. For refunds due to medical reasons, a physician must complete an application form.
**Cancellation Penalties will increase for Optional additions (i.e. premium economy air, single supplement and costs due to pre or post arrangements.